Real Wedding: Kimberly & Eric
Kimberly and Eric's wedding is the definition of simple and heartfelt! The couple were married in Pitkin, Colorado, a small town brimming with history. In fact, founded in 1879 Pitkin, originally name Quartzville, was Colorado's first mining camp west of the Continental Divide. The old, historic buildings were an absolute charming backdrop for the couple's ceremony and reception. Our a&bé bride looked naturally beautiful in her champagne colored Pallas gown by Wtoo, perfectly complemented with the stunning Josephine hair wrap by Sara Gabriel. See the fabulous photos by Laura Murphy below: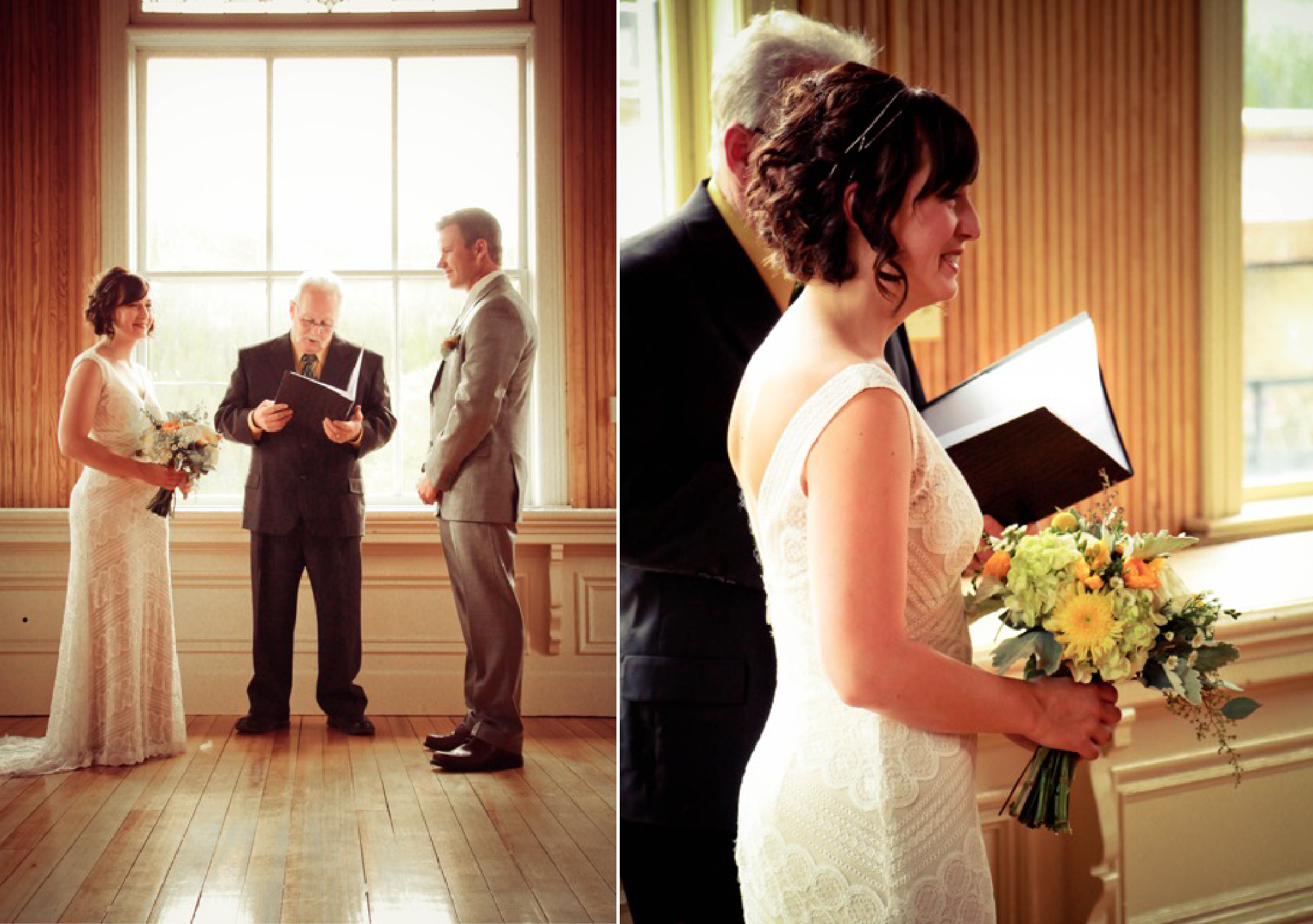 As any Coloradan will tell you, weather in the mountains can be unpredictable, however this cute couple didn't let a little weather and power outages ruin their big day:
You can plan your big day down to the smallest detail, but what do you do when someone turns out the lights on your party? We knew better than to plan an outdoor wedding in the mountains in June, but it never crossed our minds that the unpredictable weather might wipe out power to the entire town, just minutes into the festivities. Thanks to a town full of resourceful, loving friends with generators, our celebration of love lit the valley, well into the night.